---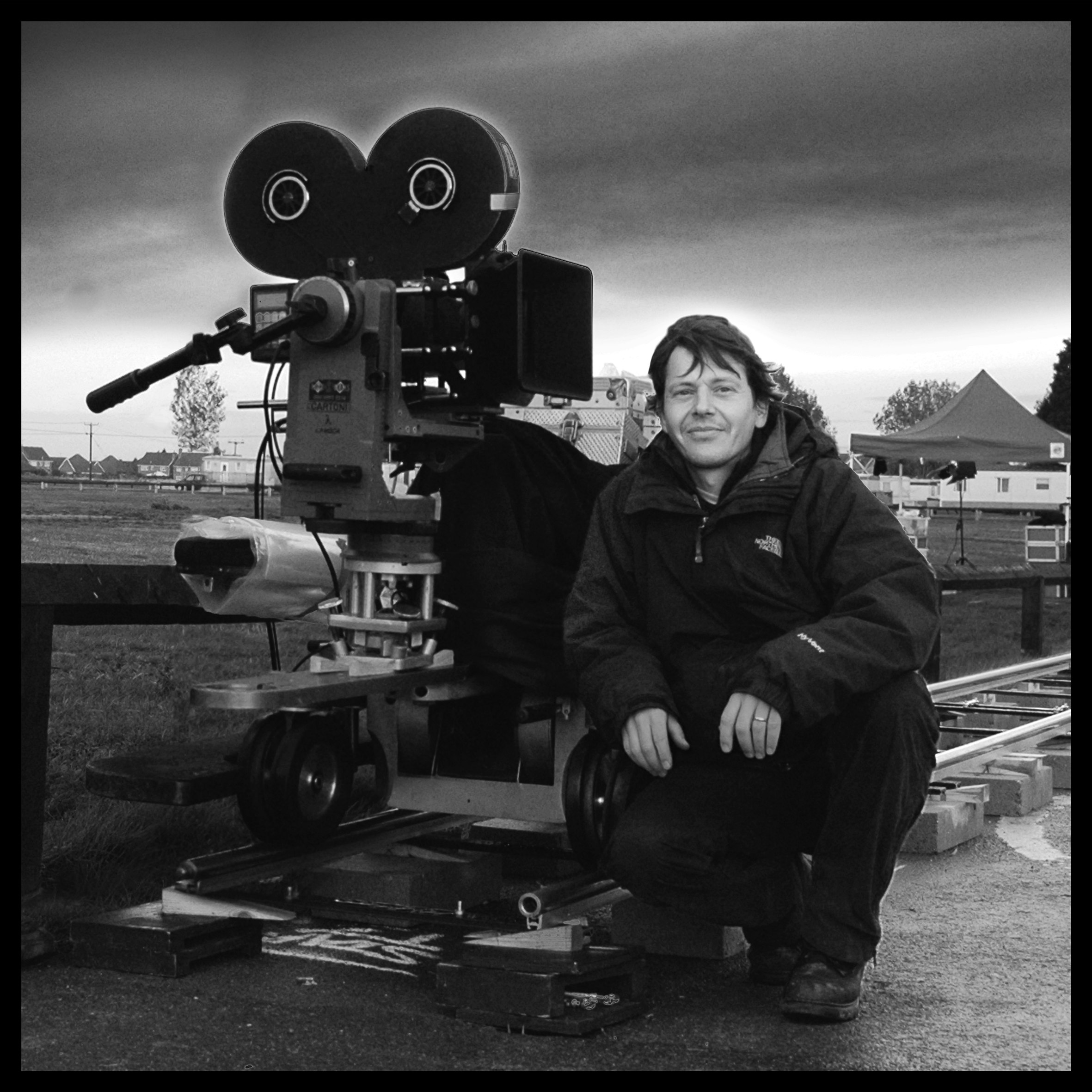 Mobile +44 7767 614045
---
---
With over 20 years experience as a Director of Photography, I have developed an extensive and thorough knowledge of equipment and techniques and applied these to a wide and varied array of productions. My shooting experience includes using all types of digital and film cameras, operating, motion control, highspeed, animation, timelapse, miniatures, macro, black and white, pyrotechnics, prosthetics, puppetry, animals, children, food, packshots, liquids, beauty, green/bluescreen and VFX.

My work is often extremely technical, drawing on my experience and solid background in the photography of special effects including stop-motion, compositing and use of motion control. I have been involved with projects that utilise a combination of many shooting techniques where a full understanding of all processes and post production work-flow is essential.
Growing up in Gloucestershire, my interest in photography developed from an early age. The landscapes and wildlife of the surrounding Cotswolds was an inspiration to explore with my camera. From these initial forays experimenting with film stocks and processing, I began my understanding of photography.
I moved to London to join the BBC where I took every opportunity to experience film productions and gain on-set experience. I also benefited from some valuable tuition from the highly regarded Film Department at Ealing Studios before it closed its doors.
Later, I attended Film School and left with a Degree and graduation films that demonstrated a wide range of cinematic abilities. I was fortunate enough to start work immediately after finishing and began several stop-motion TV series and specials. The technical and artistic nature of these projects where precision and planning are essential, are invaluable qualities to bring to any film set.
The challenges of in-camera effects, multiple exposures and operating motion control rigs all added to the complexity of the jobs, but I benefitted from this experience and for today's digital capture, where a comprehensive understanding of special effects and post production is required, this background is invaluable.
Notable films I have shot to date include the BAFTA nominated 'Dad's Dead'(dir: Chris Shepherd) and the psychological thriller 'Puritan'(dir: Hadi Hajaig) which received much praise for its cinematography and prompted the internationally renowned film reporter Alan Jones to comment "Peter Ellmore's shadowy photography gives a sumptuous high gloss brilliance. Puritan has one of the best and most captivating looks to be seen in current genre cinema". High praise indeed!
I regard myself as a very adaptable cameraman and am confident that my abilities can be applied across genres. My body of work encompasses feature films, short films, documentaries and over 100 commercials. I have a comprehensive knowledge of film and digital cameras in many formats and from shooting time-lapse to high-speed. My photographic experience also includes shooting large format film and digital stills for books and national bill board poster campaigns.
I very much enjoy challenging projects and creative collaborations with crew and directors. It is especially rewarding to overcome technical challenges in order to achieve the best photographic and artistic solution to complement the director's vision.